Melbourne lollipop man hit by car outside Epping school as police hunt driver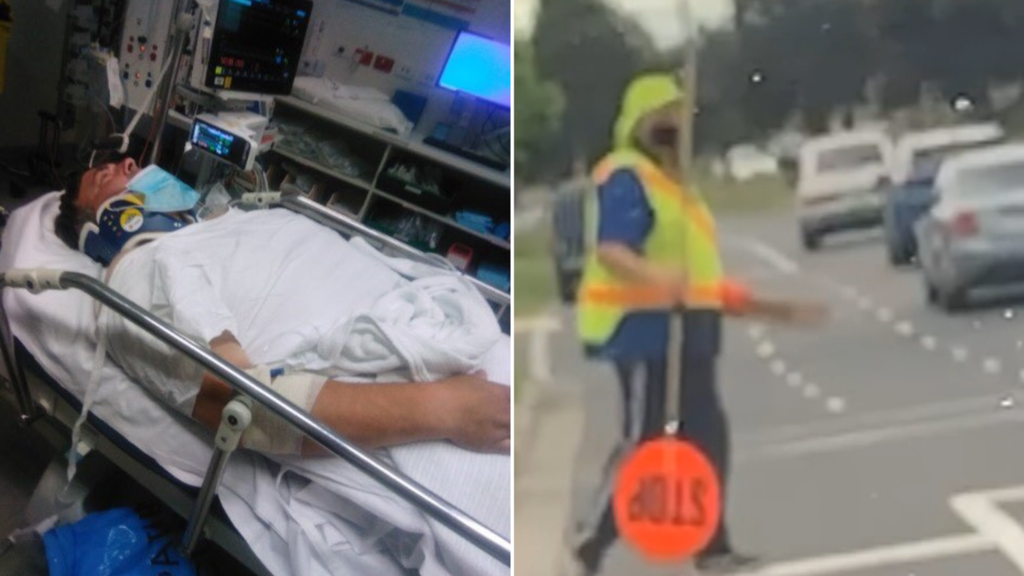 The family of a school crossing supervisor who was hit while working in Melbourne's north is pleading for the driver to hand herself in.
Jim Tzimas, 58, was removing flags from a Findon Road school crossing in Epping on Monday morning when he was hit by a silver vehicle, causing him to fall onto the road and roll into a gutter.
It is believed the vehicle – a small silver or grey sedan with Victorian registration plates – stopped a short distance from the scene before driving away without rendering assistance, Victoria Police said.
Other motorists stopped to help the 58-year-old who was later transported to hospital with upper-body injuries.
"If this had have happened 30 minutes earlier or during peak time when kids were crossing the…